#
Azure Active Directory
Azure AD integration is a feature of the Pozi Enterprise Cloud offering.
Pozi's Azure Active Directory integration enables authorised staff to access private datasets without needing to be on the client network or VPN.
Users use a separate URL that enforces a login to Azure Active Directory before the browser loads the Pozi site.
Example:
Public URL: https://cardinia.pozi.com/
Staff URL: https://cardinia.enterprise.pozi.com/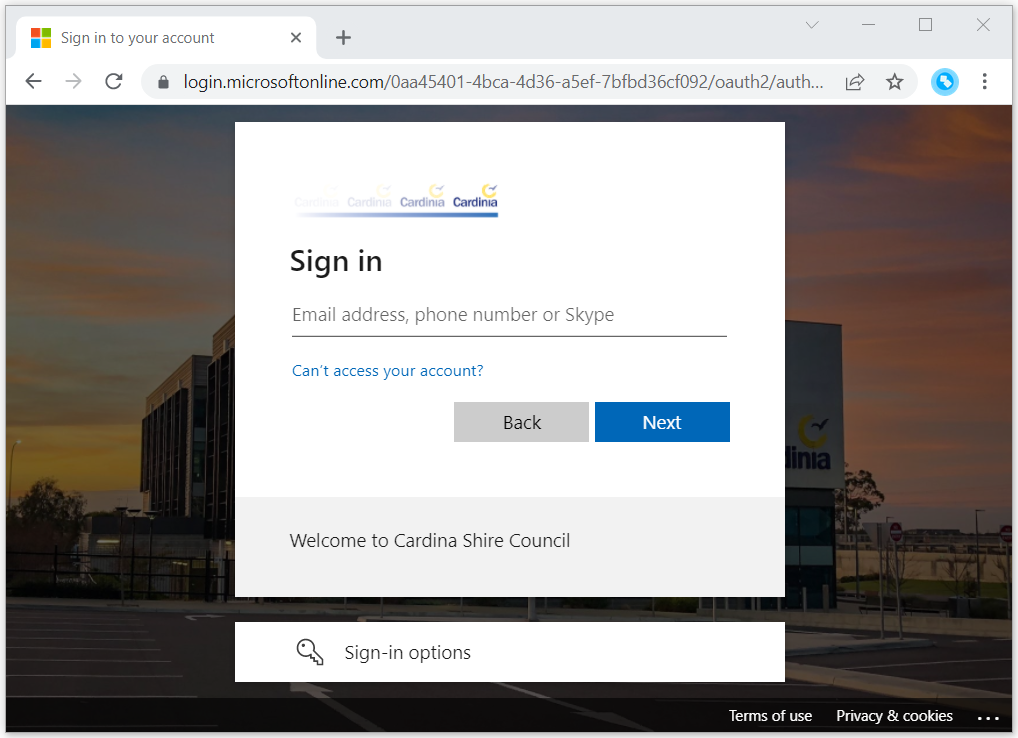 Once signed in, users will have access to private datasets for as long their Microsoft account remains logged in.